(taps mic)
this thing appears to still be on
Yesterday morning I was playing "Super Trouper" while washing the dishes and Steve did a perfect Alan Alda voice and said "what is this, some kind of Mamma Mia thing?" and our marriage may survive another full week of exposure quarantine with three children purely on the basis of a well-timed 30 Rock line. Early training to respond to a stern "AHEM" with "yes sir how high sir" from giggling children continues to provide amusement and brief spurts of obedience.
Please tell me your in-jokes. What do you reliably say to a partner or a friend or a family member to make them giggle, and why? Explain in whatever detail you feel is necessary. Whenever my dad's glasses break, or someone else's glasses break, he says "Oculus Repairo!" and we always laugh. That one's pretty obvious. I'm sure you have more obscure ones to share.
As always, we want your bad news and your good news.
---
I have deputized friends to share dark humor tweets with me, to survive, and this one did the job:
---
Kill Bob, coming not very soon to theaters near you:
I was hoping to get your advice on how to approach my boss about the way we communicate when he gets … shall we say, "easily agitated."

I report to a single manager (Bob) but routinely pick up projects for a number of other managers (all of whom who sit between Bob and me in the hierarchy). As we are rarely all in the office together, standard practice is for a manager to ask me to collate a report, draft a statement, etc. and then let them have a copy for review before we send it out to the general public. Since there's often a lag between when someone assigns me work and when I start the task (this is normal and expected), it is often the case that circumstances may have changed and so when sending documents for review, I flag these in case amendments need to be made (e.g., "February data referenced, March data now available — do you want to use this instead?"). Everyone except Bob seems to find this a good way of handling things (they have explicitly said so). Bob seems to take every question I ask as a screaming f-you or a direct criticism of his competence.

After the first few emails I got from Bob filled with all caps and multiple exclamation points ("THIS IS NOT NECESSARY!!!!! NOTHING HAS CHANGED IN THE MARCH DATA! JUST USE THE FEB DATA LIKE YOU WERE TOLD!!!") I decided he clearly didn't think it was my place to flag these sorts of issues, so I stopped doing it on work I did for him. This only resulted in being reprimanded for not bringing changes to his attention. (It's probably worth noting that Bob never yells in person, though he does become visibly cross and impatient, and he doesn't "yell" in emails assigning me work. He only "yells" if I ask a question.)

I know I need to speak directly to Bob to a) establish how he wants me to deal with potential issues and b) ask him to write to me in a less aggressive manner. I find it very unsettling to be "screamed" at for performing what is essentially a normal function of my job, and it is making our working relationship increasingly unpleasant (at least on my end).

My problem is that Bob is not easy to talk to. He takes every question or comment (particularly from women and especially from "junior" colleagues – I happen to be both) very, very poorly. He's a very senior manager (and as I said, my direct manager). If he takes against me in any meaningful way, my career here is ended.

Do you have any scripts I could use to talk to Bob about this when we're next both in the office? I'm terrified that I will ask for what I think is a reasonable adjustment (i.e., engage with me professionally) and find myself out on my ear!
---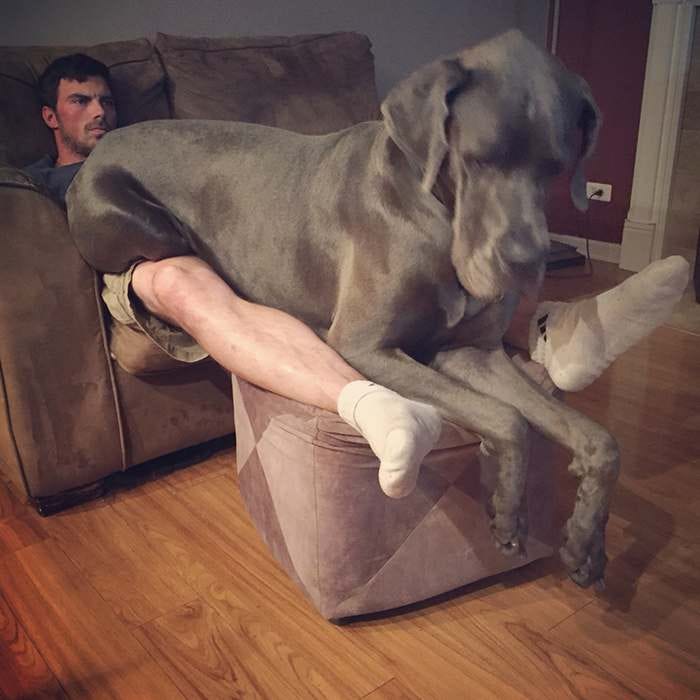 ---
A very brief primer on the new Families First Coronavirus Act:
The Families First Coronavirus Response Act (FFCRA), which became law last week, offers some American workers expanded family and medical leave — and it's paid. That's a key difference from the leave already provided under the Family and Medical Leave Act, which protects your job but doesn't require you to be paid while you're out.

This new law only applies to employers with fewer than 500 employees and some public agencies. If you work for a larger private company, none of this covers you. But if you're at a covered company, you are eligible for:

• Two weeks (up to 80 hours) of expanded family and medical leave at your regular rate of pay (up to $511 per day and $5,110 over a two-week period) if you're unable to work because you're quarantined (via a government order or on the advice of a health care provider), and/or experiencing COVID-19 symptoms and seeking a medical diagnosis

• Two weeks (up to 80 hours) of expanded family and medical leave at two-thirds of your regular rate of pay (up to $200 per day and $2,000 over a two-week period) if you are unable to work because you need to care for someone subject to quarantine (via a government order or on the advice of a health care provider)

• Up to an additional 10 weeks of expanded family and medical leave (on top of the two above) at two-thirds of your regular rate of pay (up to $200 per day and $2,000 over a two-week period) if you are unable to work because you need to care for a child (under 18 years old) whose school or child care provider is closed for reasons related to COVID-19, and if you have been employed there for at least 30 days

If you're a health care provider or emergency responder, your employer may exclude you from this leave. Small businesses with fewer than 50 employees may qualify for exemption from the requirement to provide leave due to school closings or child care unavailability, if it would jeopardize the viability of the business.

Employers will receive tax credits to offset the costs of providing this paid leave.

Employers cannot require employees to find a replacement worker for themselves or require them to use other paid time off.

These provisions apply through December 31, 2020.
---
We are all this person, unless you have run out of eggs:
---
I was DESOLATE when I finally finished my multiple-interruptions rewatch of Fincher's "Girl With The Dragon Tattoo", having made it through the horrific, graphic rape scene only to find myself covering my eyes when Lisbeth arrives to give Mikael his Christmas present, standing there sadly in the snow while he and his girlfriend head out on the town, like a goth matchstick girl. It's been out for many years and is based on a worldwide bestseller, I am not spoiling anything. But if you can watch very upsetting things, it's much better than it got any credit for, in my own personal opinion. Also, the horrible rapists all get theirs, in the end. Better than real life!
---
Memes! Memes will keep us together: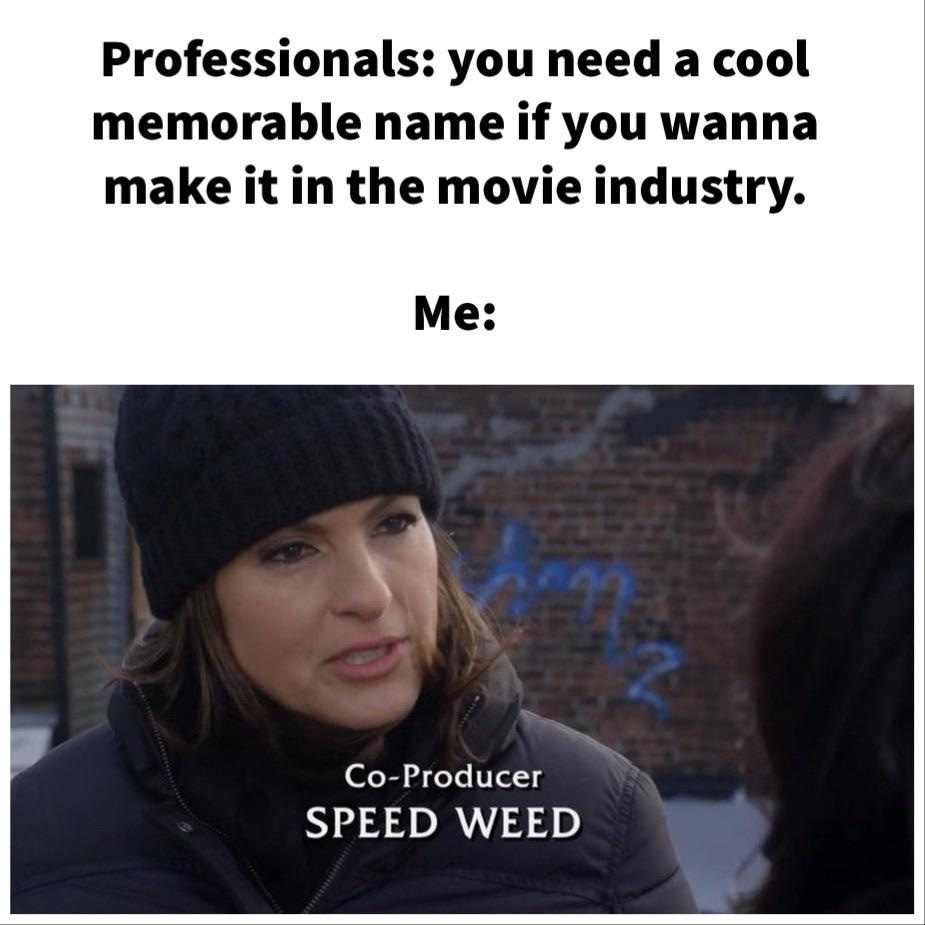 ---
CANCEL YOUR COOKOUT, you BANANAS person, where have you been?? GTFO of r/legaladviceofftopic with this deathmongering shit:
In states with no drinking age and just a purchasing age is it ok to serve beer to every adult at a cookout?

I'm talking mainly about Kentucky where thanks to some legal loopholes it has only a purchasing restriction but not a use restriction to alcohol so in theory any adult be able to drink alcohol. I'm mainly thinking along the lines of a cookout or family reunion situation. Jackson county
---
these oranges are very soothing, thank you to whatever fevered mind did this:
---
Thank you for warning the rest of us:
---
Thank God for Lainey, ranking Succession characters by their ability to survive quarantine:
Despite getting flogged in the primaries, Connor has not suspended his campaign and broadcasts via Instagram Live every day from his ranch, providing counter-point policy positions after each presidential briefing. Because Connor is an out of touch dilettante idiot, these daily videos are ENORMOUSLY popular and produce an unending series of memes. Connor doesn't understand internet culture and insists this is a sign his campaign is not yet dead, and he could benefit from a series of delayed primaries after the lockdown lifts. Willa, meanwhile, is devastated that Sand has closed during the Broadway blackout and will not reopen.
---
Look at this greyhound: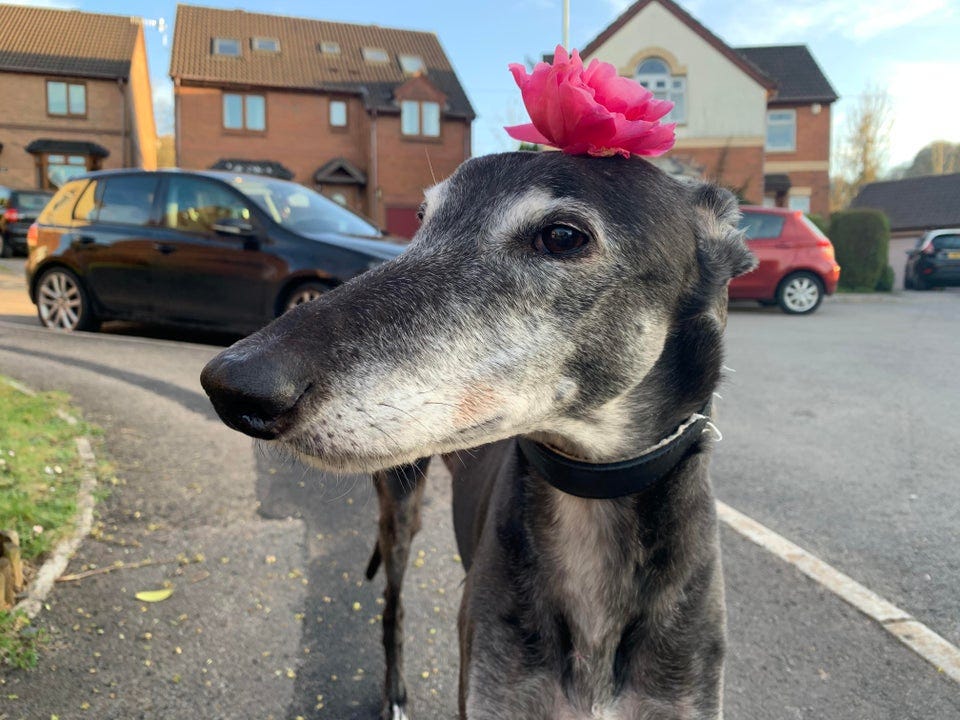 ---
MUSIC:
Because we listened to the Kinks yesterday, why not listen to them again?
I am a Beatles Girl. I cannot change my nature. This was the very first Beatles song I ever heard and it's still my favourite:
My mom's favourite Beatles' song is "Here Comes The Sun":
My dad's favourite Beatles song is "She Came In Through the Bathroom Window" (a superb choice):
This is for my beloved Anna, the world's biggest fan of Paul McCartney AND Wings (if The Beatles had made "Maybe I'm Amazed" it would be considered one of their ten best songs, but the relentless cheesiness that we associate with Wings as a society has besmirched this fine song). My dad hates Sir Paul, but I have come to love Sir Paul:
All of Lemonade, of course, but these two in particular:
"All Night" is so good:
I said two, but then obviously also "Hold Up" (remember the first time you heard that song and nearly fell over?):
Ezra Koenig yanked that hook (with full credit) from The Yeah Yeah Yeahs and we can always hear "Maps" again:
A very great live performance of "Ladies Night":
This immortal bop, right here, by The Four Seasons:
I am too emotionally compromised to have yet processed the loss of Kenny Rogers, but I will simply play "The Gambler" and let it take me away:
"Sequestered In Memphis" is my fav Hold Steady song that isn't on Boys and Girls in America with one exception:
The exception is "Your Little Hoodrat Friend":
"Rudie Can't Fail" by The Clash (my old dorm advisor had a motorcycle named "Rudie" after this song, and we all had unwieldly and inappropriate crushes on him):
My fav by The Killers was always "Change Your Mind", which no one else really seemed to appreciate:
The Mountain Goats' most anthemic song is also so so so hitting me right now:
Okay, let's see Colbert do it (nerding the fuck out as would any good Mountain Goats fan, also, all Mountain Goats fans are fundamentally good):
---
You may wonder if my daily affirmations are for everyone who receives this newsletter, but, let me assure you: they are only for you. You are the best one. You are going through it, but you are hanging in there. Stupendous. Inspirational, frankly. Staying home if you possibly can, going out if you must to do your essential tasks. Cuomo is proud of you, and I am proud of you, and I have never liked the Cuomos but in these dark days I'm willing to sign on to Old School Nepotistic Tammany Hall Bullshit if it gets people to stay the fuck home. You are part of the solution, and you are my favourite, and I love you.
xoxoox
nicky